Camping de la Porte d'Arroux
Autun
|
Saône et Loire
|
Burgundy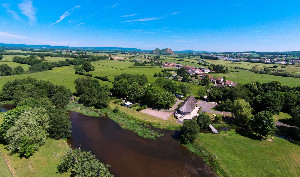 ---
---
Toeristische activiteiten Camping de la Porte d'Arroux
Top tourist activities
Burgundy
|
Montsauche-les-Settons
|
Distance to campsite: 30.4 Km
Category: Réserve naturelle Public: En famille
Burgundy
|
Distance to campsite: 37.4 Km
Category: Parc naturel Public: En famille
---
Description
Camping de la Porte d'Arroux
Autun
|
Saône et Loire
|
Burgundy
Address of the campsite:
Les Chaumottes, Rue du Traité d'Anvers
---
The campsite Porte d'Arroux is located in Autun in the Morvan, it is bordered by a river. The good VACAF are accepted, which will allow to spend holidays at low cost. This campsite takes the CampingCard ACSI .
In the campsite, holidaymakers can enjoy table tennis, as well as a petanque and a volleyball court. Children will have fun in the shaded playground with spring games and slide. It will be possible to reserve for canoeing on the river. Activities are organized to discover the surroundings, such as quad rides to visit the vineyards and castles of the Côte Chalonnaise with a guide who will reveal the treasures of the region on a walk that can last from 2 to 4 hours. Canoe trips are also organized on 1h30 to 3h. 20 km from the campsite is the archaeological site of Bibracte with museum, exhibitions, restaurant and research center. This site is located at Mont Beuvray in the Massif du Morvan. Other activities are accessible such as carriage rides, electric bike rental, fishing, parks, climbing, quad biking, tree climbing, horse riding or golf .
Mobile homes are offered by the Camping Arrou, equipped and functional. Several models are available. The most spacious of the models, the Loggia is 32m² and has two bedrooms with beds, a bathroom with shower, separate toilet, a living room, a kitchen, a semi-detached wooden terrace. covered and garden furniture.
15 minutes from the campsite, lovers of historic sites can visit the Priory Saint Martin. They can also visit La Ferme de la Noue which raises snails, the Roman theater, the temple of Janus, the cascade of Brisecou, the Rolin Museum and other natural or cultural sites.
Opening date : 06/03
Closing date : 05/11
Payment options: CB / Chèque vacances
Number of pitches: 87
---
campsites nearest to Camping de la Porte d'Arroux
Camping des 2 Rives
Étang-sur-Arroux
- Burgundy
Camping Pont Vert
Épinac
- Burgundy
Camping Naturiste Domaine de la Gagère
Luzy
- Burgundy
Camping la Bonne Vie
- Burgundy