Camping La Pioppa
Porto-Vecchio
|
Corse du Sud
|
Corsica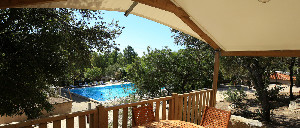 ---
---
Toeristische activiteiten Camping La Pioppa
The closest activities
 Plage de Tamaricciu
Corsica
|
Porto-Vecchio
|
Distance to campsite: 4.4 Km
Category: Plage Public: Tout public
 Plage de la Palombaggia
Corsica
|
Porto-Vecchio
|
Distance to campsite: 4.5 Km
Category: Plage Public: Tout public
 Plage du Golfe de Stagnolu
Corsica
|
Porto-Vecchio
|
Distance to campsite: 4.5 Km
Category: Plage Public: Tout public
 Plage d'Acciaghju
Corsica
|
Porto-Vecchio
|
Distance to campsite: 4.6 Km
Category: Plage Public: Tout public
 Plage de Benedettu
Corsica
|
Porto-Vecchio
|
Distance to campsite: 4.7 Km
Category: Plage Public: Tout public
 Plage Golfo di Sogno
Corsica
|
Porto-Vecchio
|
Distance to campsite: 5.3 Km
Category: Plage Public: Tout public
 Plage Cala Rossa
Corsica
|
Porto-Vecchio
|
Distance to campsite: 5.9 Km
Category: Plage Public: Tout public
 Plage Santa-Giulia
Corsica
|
Porto-Vecchio
|
Distance to campsite: 6.8 Km
Category: Plage Public: Tout public
 Plage de la pointe de la Chiappa
Corsica
|
Porto-Vecchio
|
Distance to campsite: 7.2 Km
Category: Plage Public: Tout public
 Plage de Saint-Cyprien
---
Description
Camping La Pioppa
Porto-Vecchio
|
Corse du Sud
|
Corsica
Address of the campsite:
Route de Pinarello
---
In Corsica, Camping Campéole La Pioppa in Porto-Vecchio, located between Solenzara and Bonifacio, opens the doors to the most beautiful beaches of the South of the Island of Beauty: Palombaggia, Santa Giulia, Benedettu and Cala Rossa.
In this campsite seaside surrounded by forest and mountain, you can stay in bungalows tent for 4 or 6 people, arranged in a single habitat or two placed side by side. They are composed of two furnished rooms, a kitchen area perfectly equipped, a bathroom with toilet and a large terrace. Holidaymakers will also be able to occupy with their tents, caravans and camper bare pitches with access to electricity.
Between two walks along the beaches, you can enjoy the many amenities of the campsite such as swimming pool, library, ping-pong tables and tennis courts, petanque and multisports. The greediest among you will enjoy having access to a snack bar and a barbecue area. To liven up your stay with family or friends, you will be offered during the two-month high-season sporting and cultural activities and friendly appointments in the evening.
Near the site, you can go hiking, biking or horse riding on the many trails that will offer to you or introduce you to diving to admire the treasures of the Mediterranean (nautical base and equestrian center at 6km) .
From the campsite La Pioppa, stroll along the port of Porto-Vecchio or in the upper part of the city to admire its breathtaking panorama or discover the beautiful islands of Lavezzi or Cerbicale.
Opening date : 10/05
Closing date : 29/09
Payment options: CB / Cheque / Virement / Chèque vacances
---
Discover rentals availableCamping La Pioppa
Bungalow
Capacity: 4 pers. - Bungalow
---
campsites nearest to Camping La Pioppa
Camping L'oso
Porto-Vecchio
- Corsica
Camping Golfo Di Sogno
Porto-Vecchio
- Corsica
Camping Les Ilots d'Or
Porto-Vecchio
- Corsica
Camping Pitrera Village
Porto-Vecchio
- Corsica
Camping La Vetta
Porto-Vecchio
- Corsica
Camping Pezza Cardo
Porto-Vecchio
- Corsica