Camping Le Belvédère
Lastours
|
Languedoc-Roussillon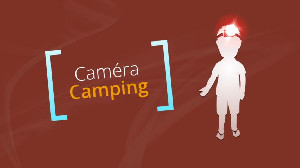 ---
---
Toeristische activiteiten Camping Le Belvédère
Top tourist activities
Midi-Pyrenees
|
Distance to campsite: 34.7 Km
Category: Lac Public: En couple
Languedoc-Roussillon
|
Distance to campsite: 34.8 Km
Category: Canal Public: En famille
---
Description
Camping Le Belvédère
Address of the campsite:
Route du Belvédère, 11600 Lastours
---
The campsite Le Belvédère owes its fame to its panorama. Come to observe the nature from its heights and especially to watch the ruins of the 4 castles of Lastours. Located in Cathar territory you will be ideally placed to visit this region with multiple buildings. The establishment is labeled "The Green Key" because here everything is done to minimize our damage to the environment.
Tent, caravan or camper are welcome on one of the sites overlooking the valley. In the shade of trees or in the sun, it's up to you to choose, but anyway you'll admire the rocky spurs.
Mobile home comfort, standard or Ohara are open for rent. Families or groups up to 8 people can stay in their homes with all the comforts for a successful stay in peace.
After a stay here your consumer behavior will be marked. Small daily actions will be required to respect nature to the fullest. Waste sorting, reduction of individual plastic packaging, composting, automatic shut-off valves, presence sensors for light, plant plantations of local species, use of ecological cleaning products, we like and we think of nature. After a stay at the Belvédère you will have acquired real notions of eco-responsible citizen.
As previously announced you are in Cathar Country but also at the foot of the black mountain. Exceptional sites are then easily accessible. Meet at the 4 castles of Lastours, the castle of Saissac, the cave of Limousis, the paper mill of Brousses, the abbey of Villelongue or Caune-Minervois to discover the local heritage.
20 minutes from the Canal du Midi or the medieval city of Carcassonne and 1 hour from the sea and the Pyrenees you will not be bored here.
---
campsites nearest to Camping Le Belvédère
Camping La Vitarelle
Montloué
- Languedoc-Roussillon
Camping Le Moulin de Sainte Anne
Villegly
- Languedoc-Roussillon
Camping Le Martinet Rouge
Brousses-et-Villaret
- Languedoc-Roussillon
Camping A L'Ombre des Micocouliers
Trèbes
- Languedoc-Roussillon
Camping La Commanderie
Rustiques
- Languedoc-Roussillon