Camping Le Lac
Mimizan
|
Landes
|
Aquitaine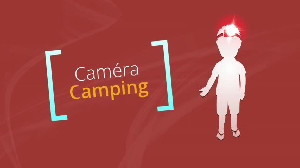 ---
---
Toeristische activiteiten Camping Le Lac
Top tourist activities
Aquitaine
|
Distance to campsite: 21.3 Km
Category: Lac Public: En famille
The closest activities
 Plage du Courant
Aquitaine
|
Mimizan
|
Distance to campsite: 5 Km
Category: Plage Public: Tout public
 Plage sud
Aquitaine
|
Mimizan
|
Distance to campsite: 5.4 Km
Category: Plage Public: Tout public
 Plage des Ailes
Aquitaine
|
Mimizan
|
Distance to campsite: 5.4 Km
Category: Plage Public: Tout public
 Plage Remember
Aquitaine
|
Mimizan
|
Distance to campsite: 5.6 Km
Category: Plage Public: Tout public
 Plage de Lespecier
Aquitaine
|
Mimizan
|
Distance to campsite: 7 Km
Category: Plage Public: Tout public
 Plage de Contis
Aquitaine
|
Saint-Julien-en-Born
|
Distance to campsite: 13.7 Km
Category: Plage Public: Tout public
Plage du Lac
Aquitaine
|
Parentis-en-Born
|
Distance to campsite: 19 Km
Category: Plage Public: Tout public
Plage du Cap de l'Homy
Aquitaine
|
Lit-et-Mixe
|
Distance to campsite: 20.1 Km
Category: Plage Public: Tout public
 Plage sud
Aquitaine
|
Biscarrosse
|
Distance to campsite: 26.3 Km
Category: Plage Public: Tout public
 Plage Centrale
Aquitaine
|
Biscarrosse
|
Distance to campsite: 27.4 Km
Category: Plage Public: Tout public
---
Description
Camping Le Lac
Mimizan
|
Landes
|
Aquitaine
---
Camping du Lac is located in the town of Mimizan, a place of choice to discover the Landes. A wooded nature welcomes you for a stay in the green with one side of the lake and the other the ocean and its huge beaches.
It is a pine forest that awaits you to put tent, caravan or camper in a perfectly landscaped and well equipped thanks to the presence of water points and electrical terminals. You will choose to stay in the shade, in the sun or both in one of the 419 well-defined pitches of 80 to 120 m².
The property offers 4 types of rentals. There are traditional mobile homes but the owners offer to discover the "Glamping", a contraction of the words "Glamor" and "Camping" with the rental of Naturhouse, Safari Lodge or Coco Lodge. These last 3 dwellings are real cocoons for comfortable and exotic stays. What could be more pleasant than sleeping in a canvas tunnel or enjoying a home made entirely of wood. Come with family or friends between 4 and 5 people.
At the level of services we will have a convenience store, a snack bar, takeaway, wifi ... The center of Mimizan is 600 m and you will have all the rest of the amenities.
Playground, ping-pong, volleyball, there is something for the whole family. Bike rental to explore the many bike paths is also possible.
In season, a shuttle bus will take you to the neighboring campsite for free access to its swimming pool but of course the lake borders the campsite and the beach is 3 km away if you wish.
The surroundings are full of excursions, it is the privilege to stay in the Landes. Start with the flowered walk that adjoins the camp. Then go to Mimisan, accessible on foot, with its lake, its monuments and museum. A few kilometers to the north you will discover Biscarosse, the dune of Pilat or the basin of Arcachon.
---
campsites nearest to Camping Le Lac
Camping Aurilandes
Aureilhan
- Aquitaine
Camping Landes Bleues
Aureilhan
- Aquitaine
Camping Les Ecureuils
Mimizan
- Aquitaine
Camping L'Estival
Mimizan
- Aquitaine
Camping Las Chancas
Sainte-Eulalie-en-Born
- Aquitaine
Camping Village de Mimizan Plage
Mimizan
- Aquitaine