Camping Le Saint Hubert
Saint-Georges-d'Oléron
|
Charente Maritime
|
Poitou-Charentes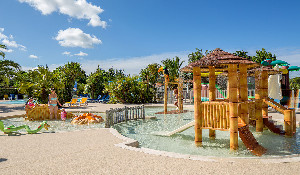 ---
---
Toeristische activiteiten Camping Le Saint Hubert
Top tourist activities
Poitou-Charentes
|
L'île-d'Aix
|
Distance to campsite: 13.2 Km
Category: Ile Public: En famille
Poitou-Charentes
|
Saint-Martin-de-Ré
|
Distance to campsite: 25.7 Km
Category: Ile Public: En famille
The closest activities
 Plage du Douhet
Poitou-Charentes
|
Saint-Georges-d'Oléron
|
Distance to campsite: 1.8 Km
Category: Plage Public: Tout public
 Plage de la Plaisance
Poitou-Charentes
|
Saint-Georges-d'Oléron
|
Distance to campsite: 2 Km
Category: Plage Public: Tout public
 Plage des Normands
Poitou-Charentes
|
Distance to campsite: 2.5 Km
Category: Plage Public: Tout public
 Plage des Boulassiers
Poitou-Charentes
|
Distance to campsite: 3 Km
Category: Plage Public: Tout public
 Plage Gautrelle
Poitou-Charentes
|
Saint-Georges-d'Oléron
|
Distance to campsite: 3.6 Km
Category: Plage Public: Tout public
 La Grande Plage
Poitou-Charentes
|
Distance to campsite: 3.9 Km
Category: Plage Public: Tout public
 Plage le Planginot
Poitou-Charentes
|
Distance to campsite: 4.2 Km
Category: Plage Public: Tout public
 Plage de Chaucre
Poitou-Charentes
|
Saint-Georges-d'Oléron
|
Distance to campsite: 4.5 Km
Category: Plage Public: Tout public
 La Petite plage
Poitou-Charentes
|
Saint-Georges-d'Oléron
|
Distance to campsite: 4.6 Km
Category: Plage Public: Tout public
 Plage des Bonnes
Poitou-Charentes
|
Saint-Georges-d'Oléron
|
Distance to campsite: 4.6 Km
Category: Plage Public: Tout public
---
Description
Camping Le Saint Hubert
Saint-Georges-d'Oléron
|
Charente Maritime
|
Poitou-Charentes
Address of the campsite:
271 Route de la bouliniere
---
Located on the island of Oleron, not far from the sandy beaches, the 4-star campsite Le Saint Hubert offers a relaxing natural setting and a quality of upscale stay.
For a real holiday, there's nothing like enjoying a superb water park. The campsite Saint Hubert therefore offers its guests a large space dedicated to games and relaxation. This water park has a heated outdoor pool, which will allow bathers to spend pleasant moments in the water, even at the coolest hours of the day. A water slide accompanies the pool and will allow lovers of fun to have fun. To relax, holidaymakers can relax on one of the deckchairs available on the solarium of the pool or immerse themselves in the jacuzzi and let the heat and bubbles do the work. Children will have the chance to have their own heated pool, perfectly designed to ensure their safety. The whole aquatic area is wooded and flowery, which will add a feeling of well being. In the campsite Saint Hubert, the whole family can enjoy various activities. The multi-sports field will allow the practice of several sports, it will also be possible to play petanque and ping-pong. For children, a playground is available, on sandy ground with slide, swings and spring games.
Campers will be able to choose from three ranges of locations. The sites for tent, those for motorhome and those for caravan. All these sites are in a wooded nature and offer between 80 and 100m2 of surface. Holidaymakers will also have the possibility to rent mobile homes and chalets. Several ranges of mobile homes are available to holidaymakers: 1st price, comfort and privilege. The rental accommodation offered by the campsite Saint Hubert are fully equipped and provide all the necessary comfort for a dream holiday.
The situation of camping Saint Hubert in Charente Maritime will allow holidaymakers who wish, to go and discover the Zoo de la Palmyre, the aquarium of La Rochelle or the very famous Fort Boyard.
Opening date : 25/05
Closing date : 02/09
Number of pitches: 192
---
campsites nearest to Camping Le Saint Hubert
Camping Mer et Soleil d'Oléron
Saint-Georges-d'Oléron
- Poitou-Charentes
Camping La Boulinière
Saint-Georges-d'Oléron
- Poitou-Charentes
Camping Les Coquettes
Saint-Georges-d'Oléron
- Poitou-Charentes
Camping Les Gros Joncs
Saint-Georges-d'Oléron
- Poitou-Charentes
Camping Les Sables Vigniers Plage
Saint-Georges-d'Oléron
- Poitou-Charentes
Camping Le Suroit
Saint-Georges-d'Oléron
- Poitou-Charentes