Camping Les Sables
Tournon sur Rhône
|
Ardèche
|
Rhone-Alpes
Best price :

504

the 07/04 to 07/11
>See offer
Tournon sur Rhône
-
Rhone-Alpes
Mobile home : 3 pers.
du 07/04 au 07/11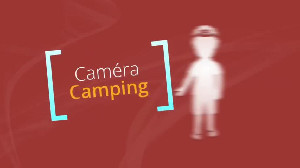 ---
result list (not exhaustive) 1 merchants referenced for a fee. Results sorted by popularity (the best click through rate).
Filtered
1
Campings -
2 span> rentals atLes Sables
Sort by :
Price
Popularity
---
Toeristische activiteiten Camping Les Sables
Top tourist activities
|
Distance to campsite: 32.3 Km
Category: Parc naturel,Vélo,VTT,Ski Alpin Public: Entre Sportifs
---
Description
Camping Les Sables
Tournon sur Rhône
|
Ardèche
|
Rhone-Alpes
Address of the campsite:
218 Route de Lamastre, 07300 Tournon-sur-Rhône
---
The campsite Les Sables is ideally located on the banks of the river Doux (with direct access) in the heart of the green Ardèche. 4 km from the town center of Tournon Sur Rhône crossed by the river of the same name you will appreciate its historical heritage and shopping streets.
Pitches of 80 to 100 m² will be perfect to install with your tent, caravan or camper. They are delimited, shaded, equipped with electrical connections for a guaranteed comfort.
The property offers 2 separate rentals. On the one hand the bungalows, real small houses in hard which accomodate up to 8 travelers. You will not have sanitary facilities in its accommodation to feel the maximum camping spirit, only an arrival of cold water for cooking is planned. The sanitary block is 2 steps. To find the comfort of the house there are mobile homes (4 to 6 people) with bathroom, separate toilet and outdoor area to take your meals outdoors.
On site you will appreciate the snack bar which adjoins the swimming pool and its solarium, ice creams and drinks will be on the daily program. Wifi, washing machine, bread and pastries, library, giant screen are in benefits. A supermarket is located 3 km away if you miss something.
Level "activities" everyone will be spoiled. Children have a playground, teenagers will enjoy the multi-sports field, the ping-pong table. In season, a qualified animator will take care of children in the morning (club) and organize sports tournaments in the afternoons.
The region is equipped for tourism and boredom will be impossible because the list of excursions is long: the small train of the Ardèche, the Garden of Eden, the City of chocolate, the bike-rail, the castle dating from the XIV and 16th century or the little train of vines.
Opening date : 06/04
Closing date : 29/09
Best price :

504

the 07/04 to 07/11
>See offer
---
campsites nearest to Camping Les Sables