Camping Enmar
Pineda de Mar
|
Costa Brava
Best price :

630

the 06/27 to 07/04
>See offer
Pineda de Mar
-
Costa Brava
Bungalow : 5 pers.
du 06/27 au 07/04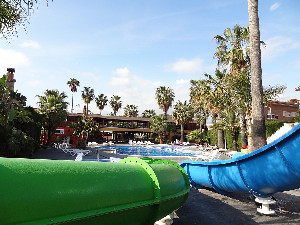 ---
result list (not exhaustive) 1 merchants referenced for a fee. Results sorted by popularity (the best click through rate).
Filtered
1
Campings -
2 span> rentals atEnmar
Sort by :
Price
Popularity
---
Toeristische activiteiten Camping Enmar
---
Description
Camping Enmar
Pineda de Mar
|
Costa Brava
Address of the campsite:
Avinguda Ntra. Sra. de la Mercè, s/n, 08397 Pineda de Mar, Barcelona, Costa Brava, Espagne
---
Camping Enmar ensures a wonderful holiday with sun and sea. It is a family friendly campsite. ENMAR campsite located in the Center of one of the most important cities of the Costa del Maresme, Pineda de Mar and 50 meters from one of the largest beaches in the area. Pineda de Mar is located in the center of the Costa del Maresme, between the coastal mountains and the sea 55km from Barcelona.
Opening date : 02/03
Closing date : 31/10
Payment options: CB
Best price :

630

the 06/27 to 07/04
>See offer
---
campsites nearest to Camping Enmar
Camping Bellsol
Pineda de Mar
- Costa Brava
Camping Bell-Sol
Pineda de Mar
- Costa Brava